Mr. Sanjay Nigam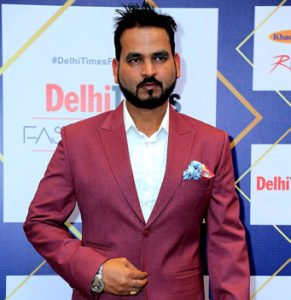 Founder
He is a pioneer who loves to travel un-trodden paths. A success story himself, Mr. Sanjay Nigam is a well known personality in the Fashion and Entertainment industry. Popularly known as the "Success Machine" for having mentored, launched and promoted various brands and individuals alike. He is the curator of widely renowned brands like The times Fashion week, Pride of UP and La Finesse which held the position as the world's longest fashion series, more over he has been successfully organizing one of the most illustrious award shows of India; the HT Woman Award, for the last 4 years. He is working as a brand consultant for PCJ and launched more than 50 successful outlets in the country. Mr. Nigam has a unique ability to identify the potential of a person, thus it is for this reason that individuals groomed by him end up as established names in the fields of fashion and cinema, moreover he has founded a celebrity and talent management company called Talent Factory which is currently nurturing more than a hundred promising talents. He has also used this unique ability of his when he was the Talent consultant for Femina Miss India and Miss India Universe (Miss Diva). Mr. Nigam has launched numerous brands like McDowell's No.1, Romanov Red, Uninor, Big Bazar, and many more. Mr. Nigam has also received awards from the Uttar Pradesh Arts Association and the honorable Defense Minister of India Mr. Rajnath Singh. Mr. Nigam has his wings spread far into the realm of the human persona as well, he is currently a member of the International Life Coach Federation, in addition to that he is also currently pursuing a PhD in Psychology. A man of such character who knows the field from over and under and also deeply understands the individuals involved in it is the greatest asset one can have at the front lines.
Mr. Ajay Singh
Managing Director
Ajay Singh is a London based NRI with business ventures and interests spread across United Kingdom, Middle East and India. He is the MD of Sawe ( Society for Acknowledgement in Work Excellence ), Orange Events International Dubai, BHS Interiors LLC. Dubai, Insync Group of Companies UK. His Forte of Exposures include Designs, Events Management, Real Estate. A dynamic and natural leader with a proven record of generating and building relationships, managing projects from concept to completion, designing strategies, and coaching teams to success. Skilled in building cross-functional teams, demonstrating exceptional communication skills and leading global business ventures.
Some of the key projects delivered by him are with Yas Marina Circuit Abudhabi, the Event of THE FORMULA 1 Race for the Year 2017 and 2018, Rail Coach Factory India, Military Engineering Services India and major Telecom Infrastructure projects for telecom giants like Airtel, Vodafone, Reliance and Idea. His London operations are focused mainly On Interior Design, Software Development and Event Management.
Mr. Singh along with his Vested Interest in UK, Middle East and India is keen on exploring new Challenges, with a strong belief in his personal motto "A SHIP IN A HARBOR IS SAFE BUT THAT IS NOT WHAT THE SHIPS ARE BUILT FOR".
Siddharth Srivastav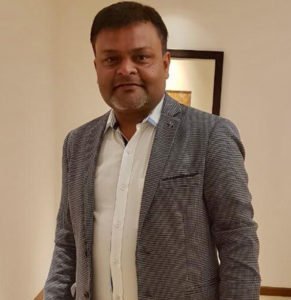 Advisor
Mr. Siddharth Srivastav is a well renowned Public Relations consultant who has been a consultant for numerous companies and groups like the Sahara Real Estate group. He has been on the front lines of the industry for a colossal fifteen years, thus making him a force to be reckoned with. He's also a pioneer of the trade of Business Development. He is currently running an online food chain in Mumbai called Littoo, it is a majorly successful authentic North Indian food chain which sells the staples of the north to the people of Mumbai. He's also presently involved in a remarkable construction business, moreover he has also produced some movies. Mr. Srivastav's trailblazing attitude compels the people around him to work harder, thus needless to say, a man of such charisma is a valuable asset for every job.
Mr. Sanchit Bhatia
Head Business Relations
A young, dynamic individual brimming in energy with profound expertise in Relationship Building. Armed with over 8 years of experience, having worked with Media houses like The Times Group, Zee Entertainment Ltd, Red Fm he has been instrumental in handling brand portfolios of multiple A-listers from the world of Bollywood, Sports & Television, connecting with them for association and execution of campaigns for various coveted Brands like H&M, HUL, Google, Hyundai, Dabur India and so on. Mr. Sanchit Bhatia is indeed a renowned name and a beacon of knowledge when it comes to the industry of Branding, Media and Entertainment. He has been recently roped in as the Head of the Business relations at Talent Factory and it is needless to say that he will again turn out to be an asset with his ideas which disrupt and improve lives.